Dr. Linnea Westerberg DDS - Santa Rosa Cosmetic Dentist
Dr. Linnea Westerberg is committed to providing excellence in dentistry, and stands out as a leading dentist in Santa Rosa. The doctor uses the latest in dentistry techniques to provide you with a beautiful and healthy smile. Additionally, Dr. Westerberg believes strongly in education to prevent oral health problems before they occur, and makes sure to keep patients fully informed about their dental health. Read more about Dr. Westerberg below!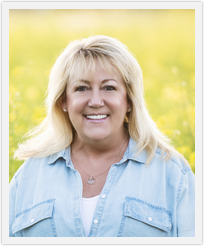 Linnea Westerberg, DDS
Dr. Linnea Westerberg was born in Des Moines, Iowa and grew up in the Midwest and along the East Coast. She moved to Santa Rosa in 1987 to assume the role of Emergency Services Manager at Santa Rosa Memorial Hospital, as she was a Registered Nurse at the time serving in emergency and critical care since 1978. In 1989 she graduated Summa Cum Laude from the University of California, S.F. with her Master of Science Degree in Administration. The following year, Dr. Westerberg was chosen nationally to represent the Emergency Nurses Association on a teaching tour to Russia, Hungary, and Germany.

Dr. Westerberg's dental education began at University of the Pacific (UOP). While at UOP she was awarded the Dr.'s Charles, Charles Jr., and Joe Sweet Award for Superior Proficiency in the field of children's dentistry. She graduated in 1994 and was inducted into the Pierre Fauchard Academy, an international dental honors organization.